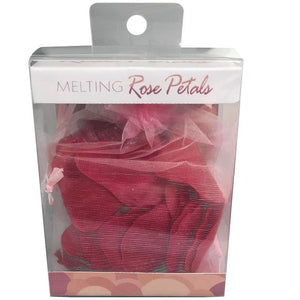 Melting Rose Petals
BG.R231
---
Enjoy a romantic bath with your partner, or a relaxing bath for yourself.
Melting Rose Petals have a beautiful rose scent to them and feel like real rose petals.
Spread them in a trail along the floor to entice your lover, or sprinkle them into a bath and enjoy the passion as they dissolve...
They'll leave a delicate, floral rose scent in the water as they dissolve to turn the water a stunning pink colour. 
A beautiful and romantic date night idea!
---
We Also Recommend